Dr Unwin's new low carb research shows type 2 diabetes remission
Published on 18th Apr, 2023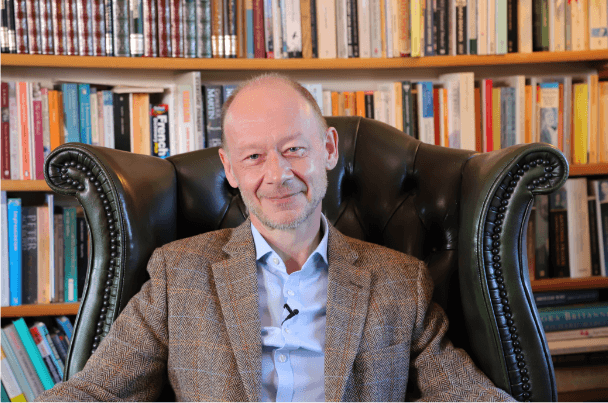 GP Dr David Unwin is well known as a low carb advocate, and his recently published study proves why.
As a GP, Dr Unwin sees first-hand the impact of type 2 diabetes on his patients and, along with the support of his practice and other healthcare professionals, has achieved some impressive results over the last eight years.
His new observational study, published earlier this year, provides insight into how a low carb lifestyle has worked for his patients with type 2 diabetes. Dr Unwin and his co-authors published the research into 186 patients at Unwin's surgery in Southport, England.
Dr Unwin has been promoting a low carb lifestyle with his patients since 2013, and his results showed improvements in weight, HbA1c, and other biomarkers including LDL cholesterol and blood pressure.
Unwin's patients on a low carb lifestyle saw an average weight loss of 10kg, and average HbA1c reduction of 21 mmol/mol after almost 3 years. As well as significant reductions in LDL cholesterol, triglycerides and blood pressure, Unwin and his co-authors also reported a significant increase in good HDL cholesterol.
It is now widely accepted that type 2 diabetes remission is both possible and achievable. This newly published study reported that 51% of patients who followed a low carb lifestyle achieved type 2 diabetes remission. This figure rises to 77% when looking at people who followed a low carb diet within one year of diagnosis.
These results are consistent with the results of the Low Carb Program, which shows after just one year an average of 7.4kg weight loss, 13 mmol/mol reduction in HbA1c, and a 25% remission rate. Both the Low Carb Program and Dr Unwin's study also report a reduction in diabetes medication, benefiting both patients and healthcare providers. In fact, Dr Unwin reported a cost saving of £68,000 per year compared to other local surgeries.
Dr Unwin and co-authors cite the importance of ongoing 1-1 and group support, as well as support from trusted health professionals, effective education and resources as being key to a low carb programme's success.
The Low Carb Program was co-developed with Dr Unwin and provides a wide range of support, in the form of education, resources, 1-1 health coaching and regular group support sessions, as well as exercise and mental wellbeing support.
The promising results seen by Dr Unwin and the Low Carb Program once again reinforces what we know about a low carb lifestyle, in that it provides people with an effective option to manage type 2 diabetes.
You can read Dr Unwin's full report here.