Gillian lost 30kg and came off metformin
Published on 5th May, 2022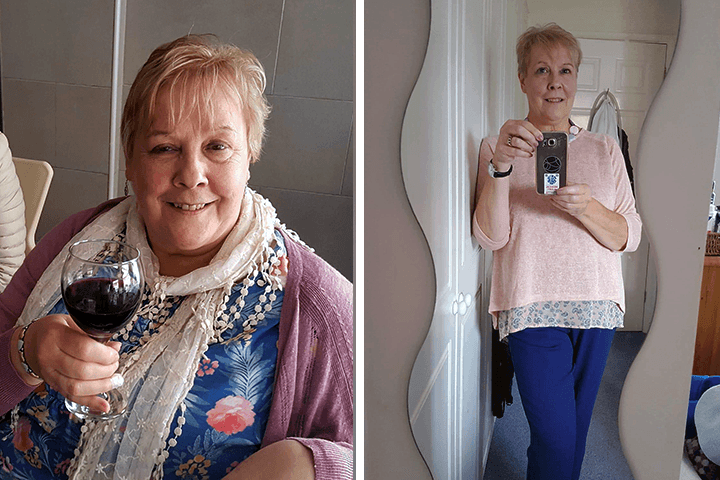 Gillian Crowe, 62, is a registered nurse who lives in Northamptonshire. She was diagnosed with type 2 diabetes on June 12th 2017. Gillian also suffers from psoriatic arthritis, osteoarthritis, prolapse vertebral discs and a host of other medical conditions and thought she was destined to be "forever fat." Since her diagnosis 8 months ago, Gillian has lost an amazing 25kg (3st 13 lbs) by following a low carb healthy fat diet and exercising on a regular basis. In total, Gillian has lost 30kg (4st 7 lbs) since at her heaviest.
Gillian suspected that she had type 2 diabetes after a few weeks with symptoms such as extreme thirst, hot flushes and a frequent need to urinate. Gillian asked her local GP to test her and within days the condition was confirmed. Horrified to be diagnosed with type 2 diabetes, Gillian was determined to put the condition into remission.
At first, Gillian was put on a low dosage of metformin which made her eyes blurry, this was subsequently increased. Gillian couldn't see well enough to drive and ended up visiting an optician who informed her this was due to the effect of the medication. Her blood sugars over the years had caused damage.
Gillian chose to ignore the advice she was given by the NHS regarding diet and medication. Since embarking on a low carb healthy fat diet, she has not only lost significant amounts of weight, but her cholesterol and triglyceride levels have returned to normal, without statins. Gillian's HbA1c came down from 108 to 67 mmol/mol (12 to 8.3%) in September 2017 and in November from 67 to 48 mmol/mol (8.3 to 6.5%)! As a result, Gillian has been able to come off metformin completely.
Gillian now enjoys mile long walks most days, with her mobility improving immediately. The pain is still there when she walks but exercising has helped to control her blood sugar levels. Her HbA1c will be retested every 12 weeks.