Mark Chadbourne - I lost 42kg and my wife lost 23kg too
Published on 23rd May, 2022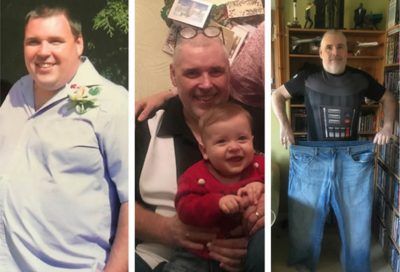 Before embarking on the Low Carb Program, Mark had become a carer, at which time his weight shot up. During that time, Mark developed type 2 diabetes, which he lived with for three years. Before he knew about the Low Carb Program, Mark was advised by his doctors to "watch his calories" whilst increasing his metformin medication.
However, when Mark and his wife started the program and made the low carb diet their new lifestyle, things started to change. Not only have his blood sugars stabilised, but his blood pressure and HbA1c are now within a normal range. Mark has also lost a staggering 42kg, whilst his wife has had similar weight loss success, losing 23kg. Not only that, Mark managed to put his type 2 diabetes into remission.
Mark found it hard initially to get his head around the fact that he was going to be consuming a diet that went against any previous advice he had been given. He has always been told to eat low fat and low calorie, yet nothing had ever worked before. Within the first month, he had lost a stone, at which point he knew there was no turning back.
Mark manages to stay motivated as he is still able to enjoy his favourite foods, guilt-free. Even his son is now onboard with the Low Carb Program and they enjoy sharing bacon and eggs in the morning.