Annabel McCaffrey lost 25.4kg (4st) on the Low Carb Program
Published on 26th May, 2022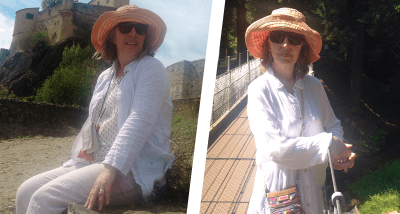 When Annabel McCaffrey was diagnosed with type 2 diabetes, her diabetic nurse suggested she 'treat herself like an experiment.' After doing a bit of her own research she discovered that low carb was the way to go and has been impressed by her results following the Low Carb Program.
Over the first 18 months Annabel lost an impressive 25.4kg (4st) and reduced her HbA1c from 130 mmol/mol (14%) to 41 mmol/mol (5.9%). Was it difficult to make the changes? Annabel didn't think so.
"I enjoy the diet. Although I ate quite a lot of sweet things before I was diagnosed, I've found it easy to swap them for berries, cheese, nuts or an apple. I'll have a little bit of cake every now and then but I don't crave sugary foods."
Dropping from a size 16-18 to 8-10, Annabel cites her motivation as the positive reaction she gets from people and being able to fit into lovely clothes.
"Just have a go, try it and it's not something you have to do forever, but the difference you see in your blood sugars means it becomes a bit addictive. The results were pretty much overnight; I was shocked; it is certainly motivating."